Holnap (Tomorrow) natural mineral water comes in 100% bio-degradable PLA bottles. Tomorrow can be waste free and consumers can be free of environmental pollution.
PLA made with the use of renewable energy. It is made of natural components, such as maize, tapioca or sugar cane extract. Under the right circumstances it breaks down completely and returns to nature, where it comes from.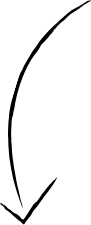 Clean, high-quality
Our water source is in Nemesgulács, , in the area of the Balaton-felvidéki National Park.. The water is just as clean and harmonic as the landscape of volcanic mountains. It is untreated and bottled using an environmentally friendly, controlled process.